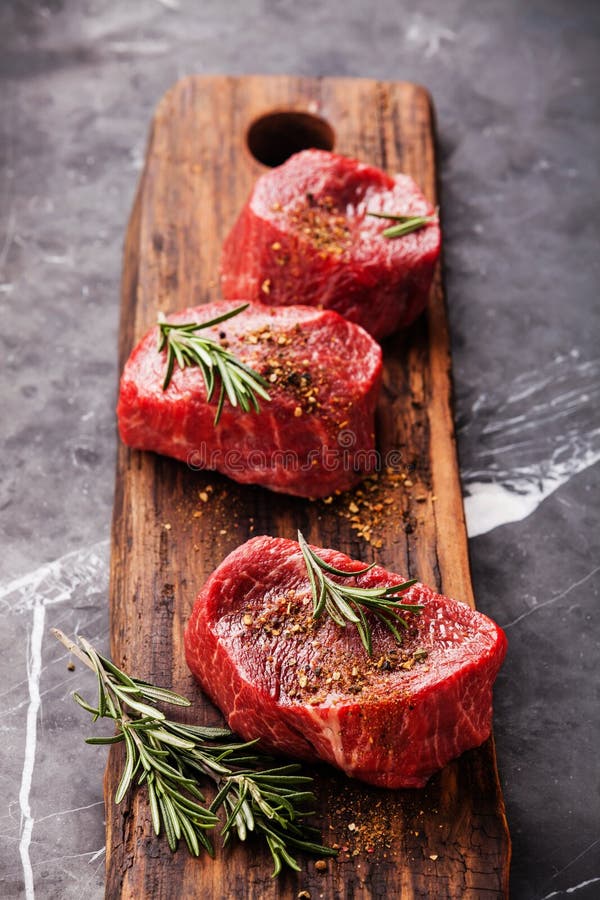 So what is this a national cut of steak day, known as filet mignon. You've seen them and I know I have seen them, these tiny just enough steak to piss someone off cut that cost sometimes more than a NY Strip Steak. Yeah your most likely thinking the same thing I think HELL NO! Well let's get into what it is, why is it soo expensive and how does one cook it.
Filet mignon
(/ˌfiːleɪ ˈmiːnjɒ̃/; French for "tender
fillet
" or "delicate/fine
fillet
") is a steak
cut
of beef taken from the smaller end of the tenderloin, or psoas major of the cow carcass, usually a steer or heifer. In French this
cut
is always called
filet
de bœuf, which translates in English to beef
fillet
.
Why is it so expensive?
The tenderloin is the most tender cut of beef and is also arguably the most desirable and therefore the most
expensive
. The average steer or heifer provides no more than 500 grams of
filet mignon
. Because the muscle is not weight-bearing, it contains less connective tissue, which makes it tender.
I get and understand all that but still why, why is it so expensive? Thank god for Mock Filet Mignon using tenderloin that you, yes you can cut/butcher yourself.
Ok enough gripping about cost and lets move onto the recipes.
I'm not going to add any more cos I honestly hate expensive cuts of meat.